Sage Courses
Sage Accounts Training can give you the confidence, skills and 'know-how' to make the most of your Sage software, including Sage 50 Accounts, Sage Payroll, Sage 200 and Sage One, giving your business the best possible platform to succeed. Proper Sage training allows businesses to make the most of their Sage software which is fundamental to the success of your accounting system. Through our Sage training courses, you will gain the knowledge, skills and confidence to make the most of your software, so you can concentrate on your business. With a wide range of Sage training courses to choose from, there is something to suit everyone. All of our Sage courses are available at your workplace or online.
Go to Sage 50 Accounts Training
Sage 50 Accounts Training
Step by step training from basics or a quick fire introduction to the more complex aspects, training can be adapted to suit your individual needs where you are not just learning A-Z of Sage software, specific functions are matched to your business processes.
Go to Sage 50 HR Training
Sage 50 HR Training
Learn how to create a strong HR system that creates comprehensive reports to look at trends in turnover, absence and holidays
Go to Sage P11D Training
Sage P11D Training
Guidance to optimise the configuration and enable quick processing of all forms and documents
Go to Sage 50 Forecasting
Sage 50 Forecasting
Learn how to efficiently and accurately predict where your business will be in 1 year, 5 years or even 50 years. Explore risks and opportunities without affecting your core financial data.
Go to Sage 200 Training
Sage 200 Training
Bespoke training for the Financial and Commercial suites of Sage 200 Online or On Premise
Sage training courses tailored to your business
We can provide bespoke Sage courses to meet your exact needs.
Specialist onsite, online & classroom training
Whether you want patient, step by step basics or a quick fire introduction to the more complex aspects of Sage accounting, our Sage training courses are carefully adapted to your individual needs. These tailored courses ensure that your training will connect your use of Sage directly to what happens in your business.

Our Sage courses start by gaining a clear understanding of your ability and establishing your objectives, making sure that training can be adjusted for maximum relevance and effectiveness and be a cost-effective investment to your business.

Personalised on-site, online or standard classroom Sage training courses are available for Sage 50 Accounts, P11d, Sage 50 Payroll including the new Auto Enrolment Pensions module, Sage 50 HR, Sage 50 Forecasting and Sage 200.
Our staff are highly qualified and fully accredited

Get first class Sage training at a highly competitive rate

Choose from classroom courses to customised training sessions either on site or online. Something to suit everyone

Training is backed by over 30 years general accounting experience combined with 25 years of training various software solutions
Meet Sage Trainer, Jayne Martins
Director & Accredited Sage Trainer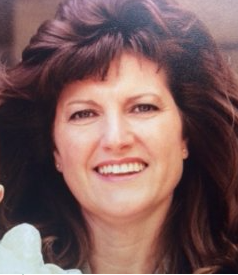 Accredited Sage Trainer.
Email info@sageaccountstraining.com
or call 07880 821 879
Jayne is a fully accredited and highly experienced freelance Sage trainer and book keeper, currently completing AAT accreditation. Having previously worked for Sage (UK) Limited, she has worked as a consultant trainer and adviser to several Sage Business Partners and Sage software users throughout the UK since 2007, with an emphasis on improving the software setup and the introduction of functions that users may not be familiar with, to speed up and streamline business processes, as well as advising on the Financial Reporting structure to achieve regular and accurate management reports in a friendly and relaxed manner.
Jayne is a fully accredited Sage trainer and has achieved exactly the same accreditation from Sage (UK) Limited as all of the corporate training providers, so you can be assured that you will get a first class training workshop at a much more competitive rate. Read recent customer testimonials and get in touch for an informal chat to find out how a bespoke workshop will connect your use of Sage Accounts, Payroll and HR to what happens in your business.
What Our Clients Think
We have had the pleasure of working with some fantastic clients, here is what they think about our Sage training courses.
Book a Sage training course
Get in touch for information regarding our Sage training courses, pricing and availability, we would love to hear from you!.